Automask mask sets
Custom mask sets creation with objects and layers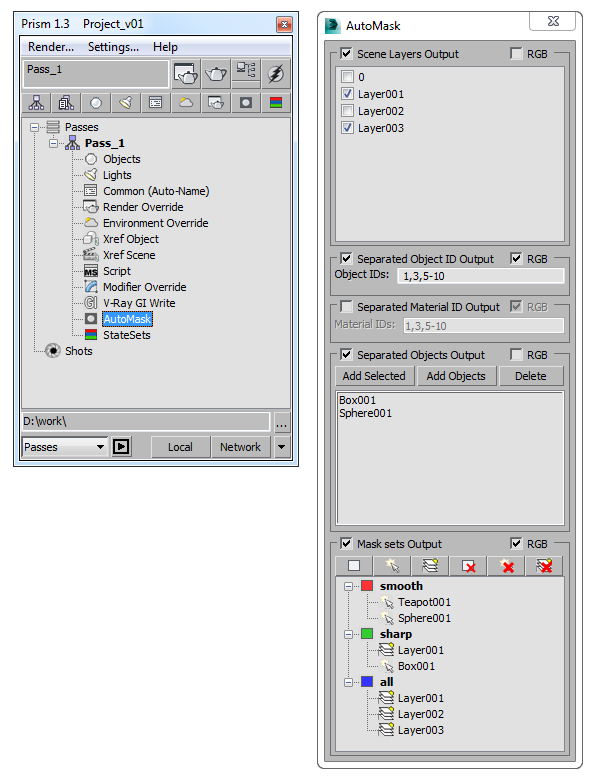 State sets override
Full sinc with prosequencer
Multiformat save node
This node can covert main image, render elements and automasks in different formats after rendering.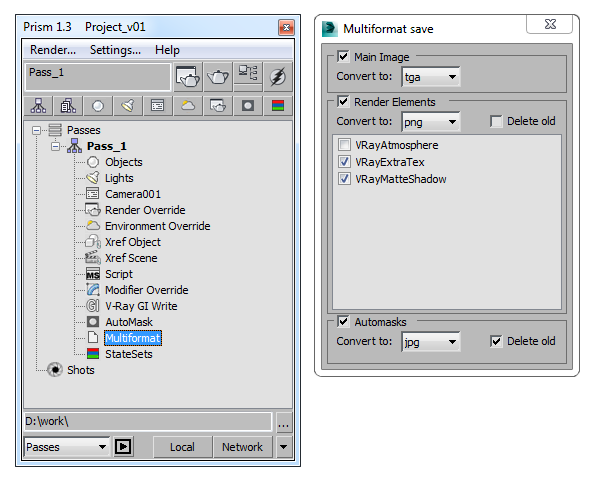 Interface updates
Different icons for different pass modes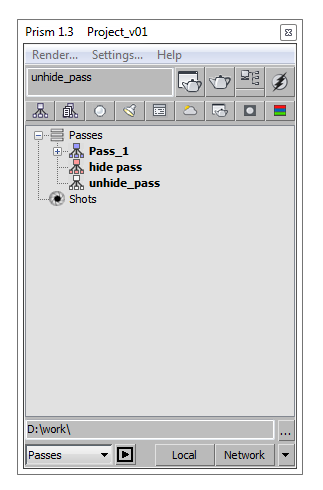 Rename button in right click menu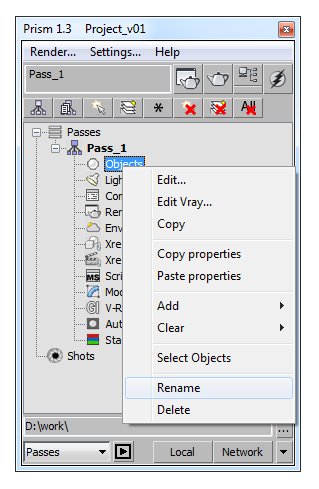 Rendering of a pass in shot mode in right click menu.
Drag&drop groups of passes on shot. Select passes in shot settings by group.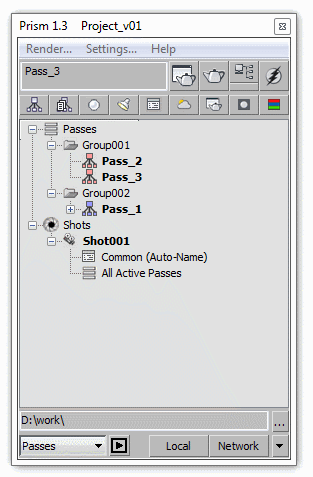 Network submission mode button
Group token
Viewport background override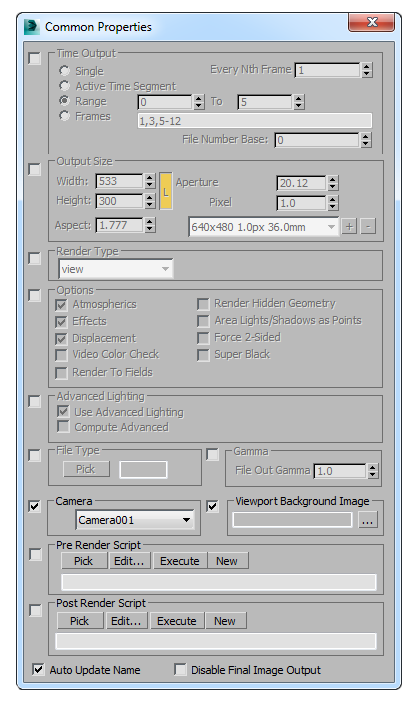 Settings
Automatic Object sets and light sets creation, when new pass created. Update check.
Deadline 7 submission
Region rendering, padding symbol override (default is ".")