Quick scripts is the set of the additional scripts, which simplifies Prism procedures even more, saving your time. Using Quick scripts, you can create a commonly used passes (mask, UV, ambient occlusion, zdeph etc.) in just one click. Scripts like the "Object set by layer", "Light set by layer", "Pass by layer" allows you to quickly setup passes. The "Shots from ProSequencer" script helps you create a set of shots, using the data from the popular script ProSequencer.
You can purchase quick scripts for only $ 9.
Prism Quick scripts Features List
Quick scripts includes the presets for V-Ray, Scanline and Corona renderers, which will help you quickly create a required passes without setting them manually. All presets except "Floor_reflection" and "Floor_reflection_mask", automatically add the selected objects in the passes. Preview feature helps you quickly set up the necessary pass.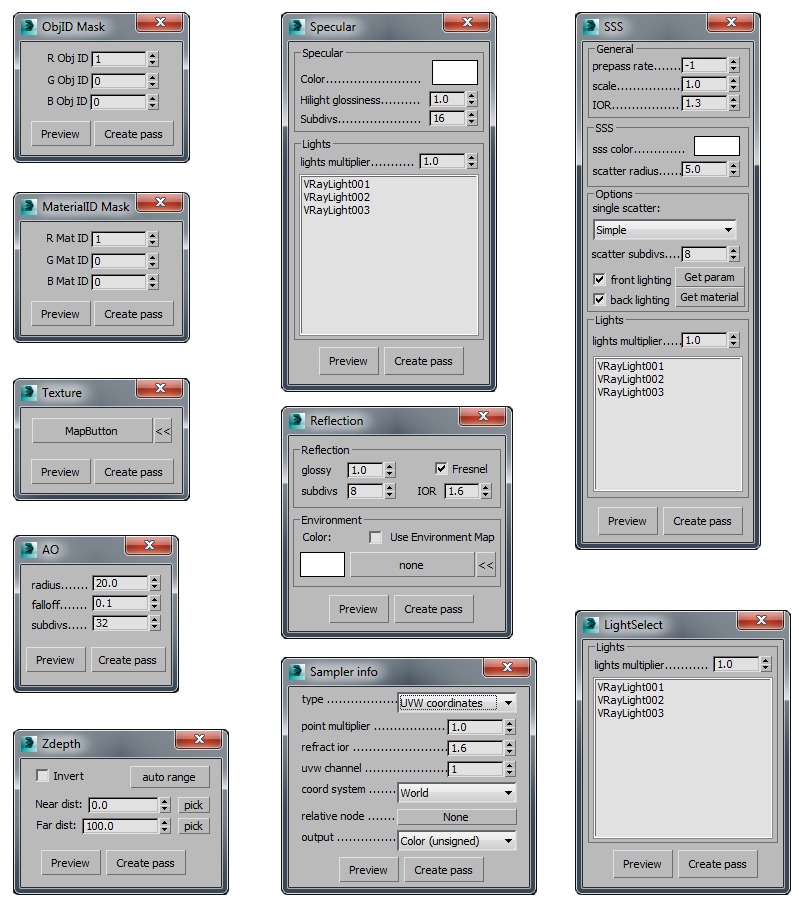 Presets V-Ray, Scanline, Corona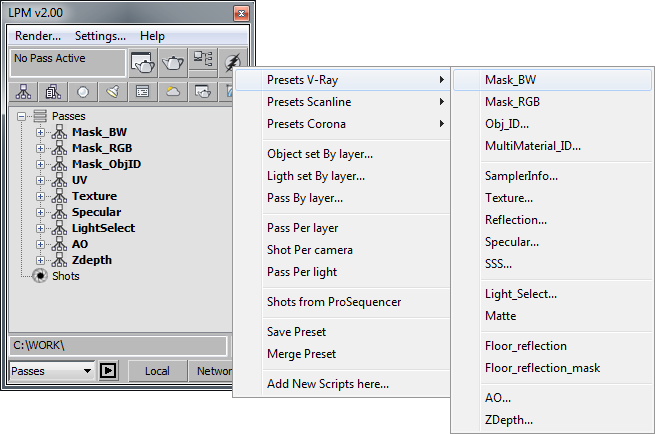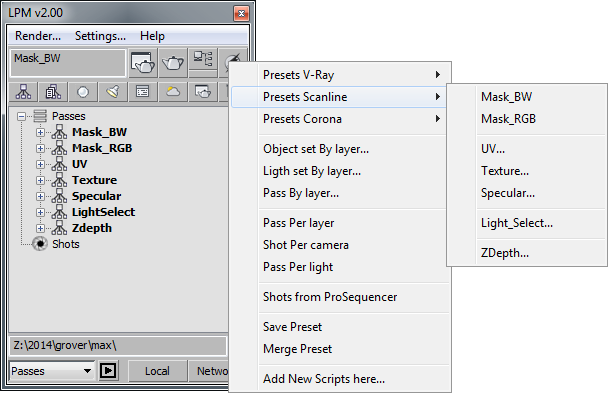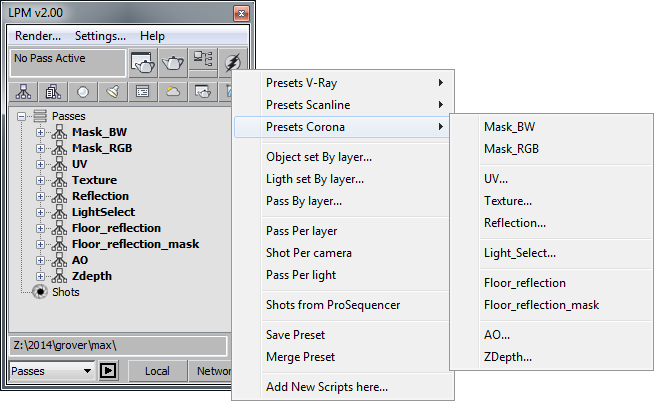 Object set, Light set, Pass by layer
These scripts allow you to quickly fill the pass, adding object sets and light sets with the already included layers. Or, create a pass by the layer name, with layers already included in a object set.

Shots From ProSequencer
Many animators using the popular script ProSequencer to create multi-shot animations directly in the 3ds max. Script "Shots from ProSequencer" can import information from ProSequencer and create the same camera sequence . If the information in ProSequencer changed, you can easily update shots in Prism pressing F5.